How To Draw A Minion
Submitted by

DrawMaster

on Tue, 06/18/2013 - 17:03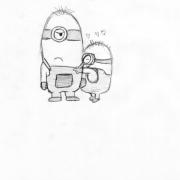 This is the finished project of the minion.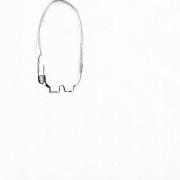 Start by doing the outline of the body and the one arm.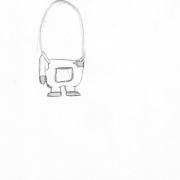 Now add his suit and shoes. Add the hand of the smaller minion.

Add the hair, eyes and mouth to the minion.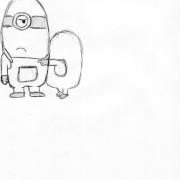 Now start the other minion. He is smaller than the other one but the feet are a the same level. He is also facing a side view so his feet are a bit overlapping. Now add the arm.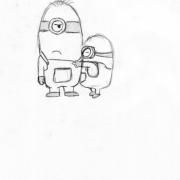 Now add the suit and glasses to the smaller minion.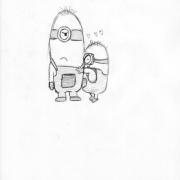 Finally add three harts above the smaller minion. Add the hair and smile to the minion and you are done!
2012 © Copyright information
метр